Who We Are
Our Mission: Sharing the love and promise of God
Evangelical Lutheran Church in America
Founding and Early Days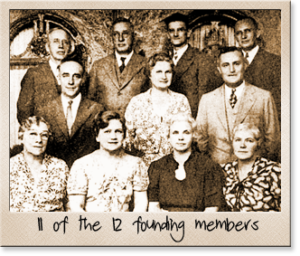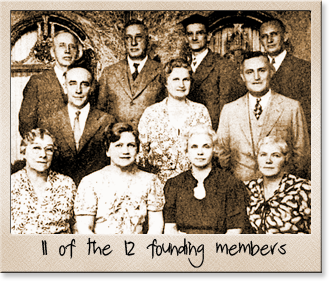 In the spring of 1922 a small group of Lutherans began meeting in a rented room over Poull's Department Store (now the old Ziegler Company building). Field Missionary Reverend William Stump traveled to West Bend every weekend to conduct services there and to visit the homes of Lutheran families. It was the only church in West Bend where services were conducted in English.
On September 19, 1922, twelve Lutherans met with Pastor Stump in the home of one of the members and took action to call a permanent Pastor. Reverend Paul Wetzler became the first Pastor of our church in February of 1923. On April 1, 1923, the charter was closed with a total of 49 members.
At the first congregational meeting on May 4, 1923, with a membership of 47 voting members (26 families), the purchase of the lot on which our church now stands was authorized and a building committee appointed. In July of 1923 the mezzanine floor of the Masonic Temple was rented in order to hold Sunday services and conduct Sunday School classes.
The building committee was authorized to proceed with the construction of the church on July 18, 1926. Membership at the time was 43 families consisting of 88 members. The church was completed in December of 1926 with the first service held December 12, 1926. In December of 1932 our pipe organ was purchased and first played at the Christmas Eve services.
Expansion and Mid-Century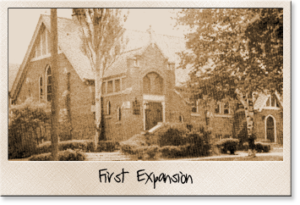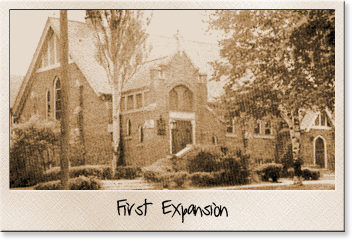 Consideration toward acquiring a new church site on the former Johann farm property (where the YMCA is now located) began in 1952. In the end however, they chose to expand with construction starting in October of 1956. Dedication to the newly expanded church took place on November 17, 1957.
On January 19, 1959, the official name of the church was changed to Trinity Lutheran Church. Later in 1959 the church acquired the parsonage on Fifth Avenue, and due to continued growth, the congregation purchased the adjacent Lochen property on March 18, 1962. The nearby Handke property was also purchased four years later.
In 1967, Trinity's radio broadcast began over WBKV / 1470 AM each Sunday morning. This important outreach of the church is still in service today.
On May 6, 1973, a long standing dream became reality as ground was broken for the new educational unit. Dedication for the educational unit was on June 2, 1974. During Pastor Carmala Aderman's seminary from 1984 to 1985, she introduced the congregation to women in ministry.
Contemporary Times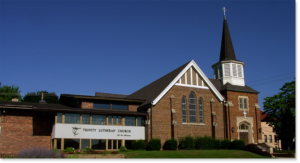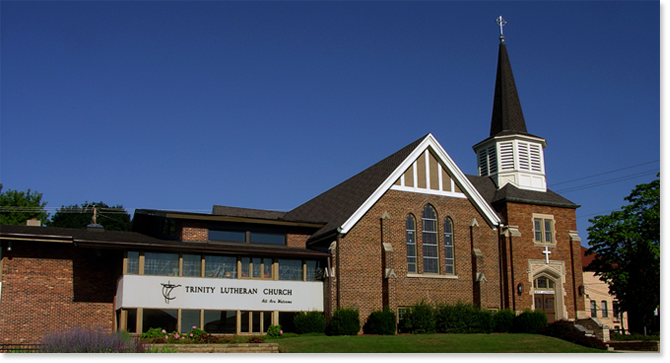 Beginning in Trinity's 80th year, the congregation began building for ministry by renovating the church by adding spaces that enhanced fellowship, study and community outreach, as well as adding an elevator and accessible bathrooms so that all God's children could worship with us. Going beyond brick and mortar, Trinity expanded adult day care in partnership with LSS and The Threshold, and committed itself to the care of individuals in the community by entering into partnerships that provide counseling for those in need.
In 2010 Trinity joined other congregations in the community to help start Family Promise; an organization committed to providing shelter for homeless families. Family Promise has joined forces with other organizations in the community to help provide shelter for the homeless both individually and as families. Trinity also helps provide day center space for Family Promise as well.
Starting in 2012, Trinity began a program called the A-Team, to help students develop the tools to become the best that they can be.
Trinity has been a part of the West Bend community for over 90 years. The average attendance is approximately 250 children and adults that span the generations. We are the first Reconciling in Christ congregation in Washington County and we invite you to be a part of the wonderful things that are happening here.
Trinity strives to be a warm, diverse & inter-generational community where all are valued equally and where 'real life' is welcome. Whether you are just visiting, or seeking a place to belong, we welcome you and invite you to come as you are, grab a cup of coffee and get acquainted. This is Christ's church, there is a place for you here.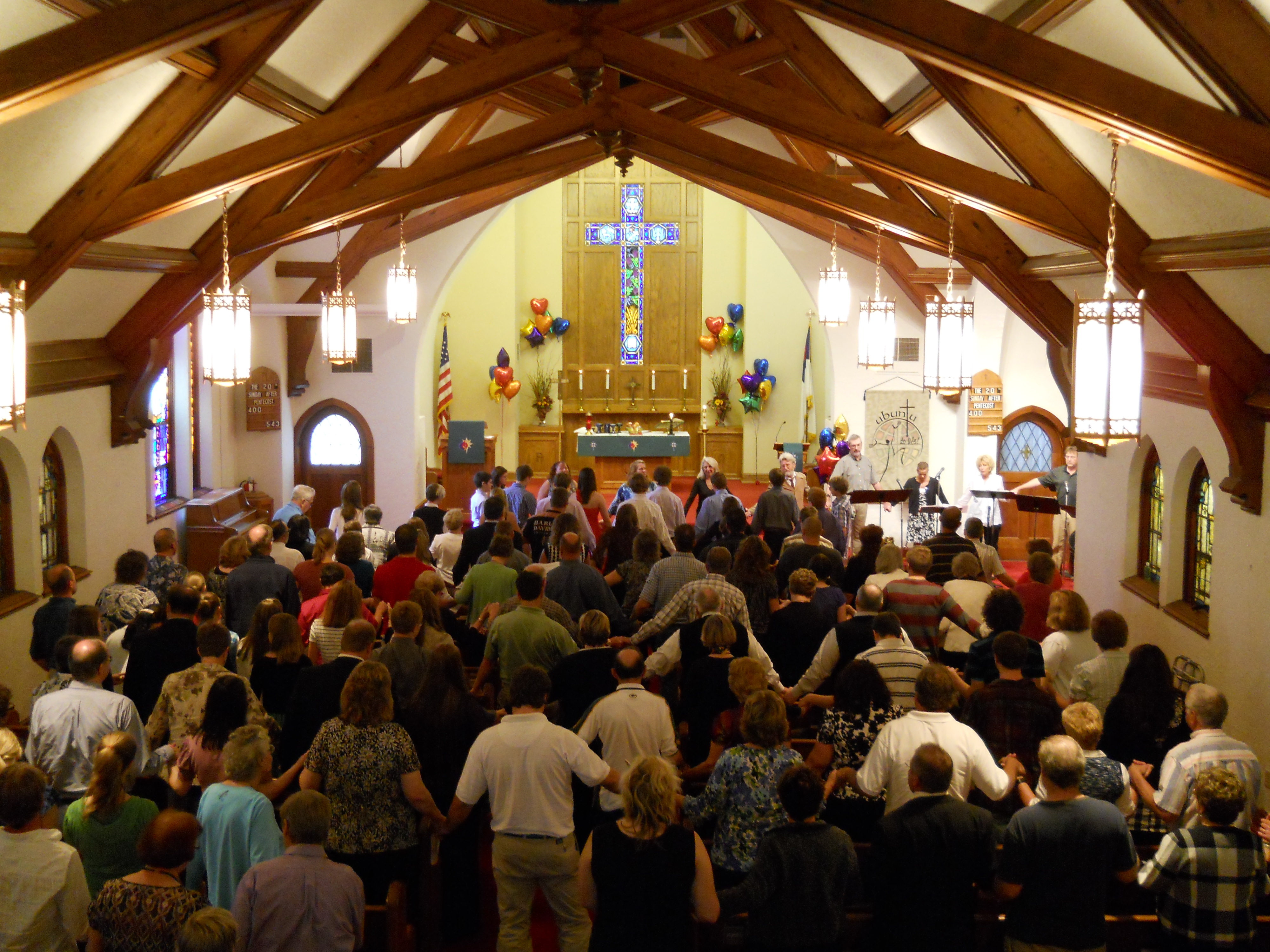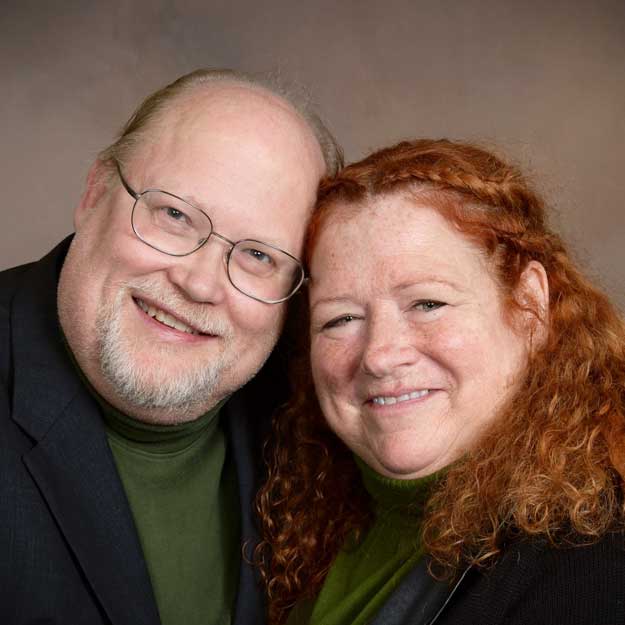 Pastors Cristy & Dave Schoob
Co-Pastors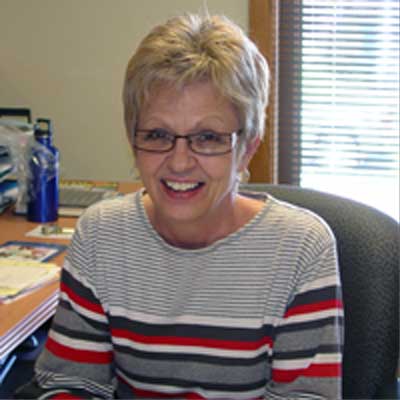 Shirl Curreri
Parish Coordinator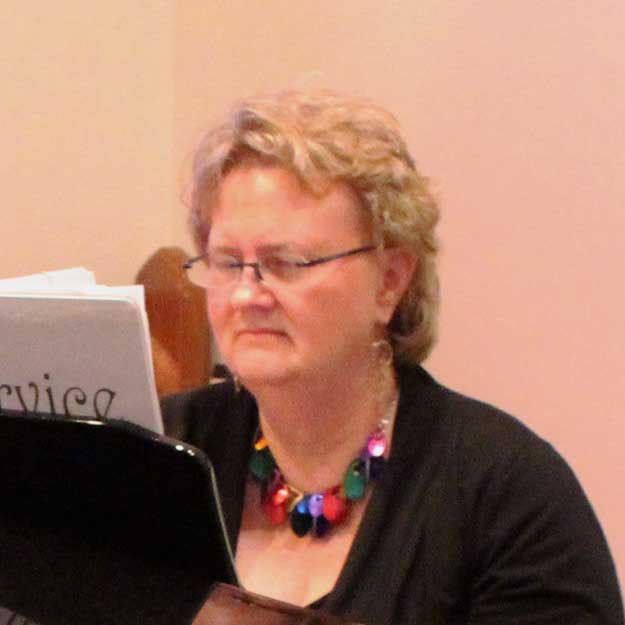 Hazel Griffin
Music Coordinator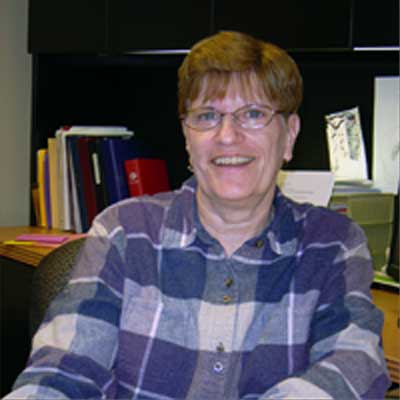 Sandy Duehring
Bulletin/Newsletter Editor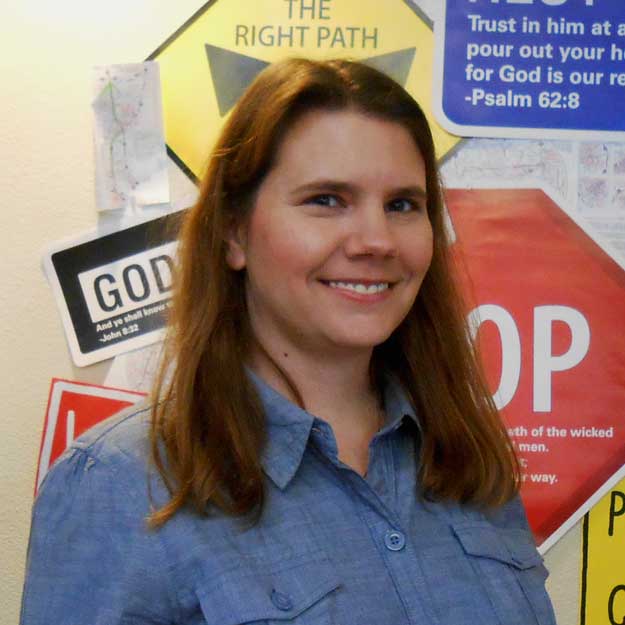 Cheryl Scaffidi
Children's Ministry Coordinator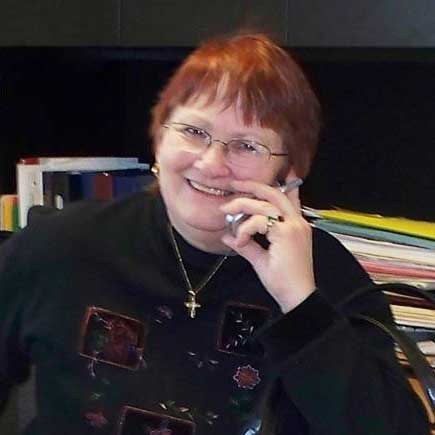 Donna Hallada
Volunteer Coordinator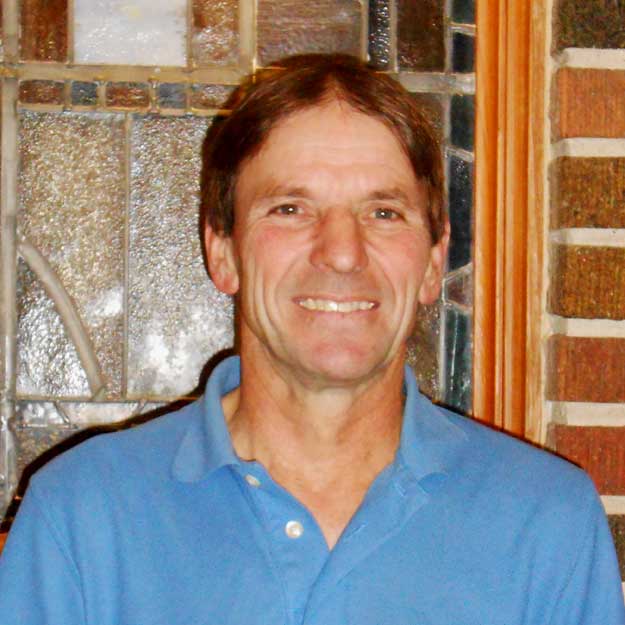 Phil Wagner
Facilities Manager
Seth Bergerud, President — Ministry Support
Leah Rineck, Vice President — Stewardship
Katie Martin — Treasurer and Finance
Jim Anderson, Secretary — Tech Team
Linda Amacher — Worship & Music
Candace Anderson — Faith Development Ministry
Dorothy Barnes — Worship & Music
Renee Holcomb — Outreach
Bryan Johnson — Property
Sandy Poenitsch — Invitation
Travis Thorin — Community Building